Kate MacLeod Emery
Author
We look forward to being back to our book signings on the South Shore along with the Paragon Carousel as soon as possible. In the meanwhile we hope everyone stays safe. We are all in this together.
Kate and Lloyd
Muffy MacMouse books can be bought
on this web site below or at Story Book Cove

on Route 53 in Hanover, Ma
Meet the characters in the children's books
Click on Muffy to begin
While these children's books were written to inspire children through the actions of the main character, Muffy MacMouse, including, to care and share, make the right choices and follow the rules in their daily lives, they still provide wonderful, enjoyable reading for the young. All of the books include a CD in which the story is narrated and there are one or two original songs by the author.
Peek inside Muffy's books
and view Rich Daley's colorful illustrations
Muffy Mac Mouse and the Village of Friendship
This is a book about a vagabond mouse named Muffy MacMouse who comes to live in the Village of Friendship where it costs no money to stay, but you have to be able to care and share with others in order to live there. Muffy is friends with all of the people in the village who are named after the author's grandchildren.
​
$18.99 including tax and CD
Muffy Mac Mouse and Christmas in the Village
​Muffy MacMouse, a Scottish mouse sporting the MacLeod tartan kilt and tam, returns to the Village of Friendship for a Christmas time story. To live in the Village you must be able to care and share with your brothers and sisters. Muffy has problems with making good decisions when it comes to the things he enjoys doing and the things he should be doing. After choosing play time several times rather than helping everyone else in preparing for the Christmas festival, Muffy finally realizes that he has made bad choices and he tries to make it up to all the people in the village by preparing a wonderful Christmas feast.
​
$18.99 including tax and CD
Muffy MacMouse Comes to Paragon Park
Muffy brings his friends from the village to Hull, Massachusetts where they stay at the Clock Tower Inn. During the night they all fall into a dream that takes them back in time to enjoy the wonderful memories of Paragon Park. Paragon Park was located on the shores ot the Atlantic Ocean in an area known as Nantasket Beach for eighty years until it closed in 1985. Muffy and his friends enjoy many of the rides in the park. They also sample some of the salt water taffy, frozen cutard and cotton candy that was sold near the park. When they come out of their dream they ride on the Paragon Carousel which is the only thing left from the original park.
​
$18.99 including tax and CD
Purchase a set of all three books for only $45.00 including tax.
​
Take advantage of this great offer!
"Eighty is the New Forty", is the title of my new book. It is my story of the inspiration and spirituality that I have acquired from the very strong people in my life that held on to the tightwire that balanced the amazing adventures, along with the sadness and challenging times in my life.
​
Writing this book gave me the opportunity of living my lifetime once again through my memories and choices that I make being the age 82, compared to my childhood thoughts.
​
I do feel much younger than eighty two today by keeping active with my husband Lloyd, living with our amazing friends that circle around us to enjoy lunch and a movie, afternoon tea or playing catch up on the telephone chatting for hours. Our children, grandchildren and great-grandchildren being around us giving us total joy!
​
My husband Lloyd, along with the adoption of our mouse child, Muffy, the main character in my collection of Muffy MacMouse books, gives us so much pleasure. He is our perfect mouse that keeps his room clean, always does what he's told, never forgets doing homework and is great company hanging around with us as we live our retired lives. Muffy is also one of the adopted horses on the Paragon Carousel at Nantasket beach in Hull, Massachusetts as he spins around spreading the lessons to children of caring and sharing, following the rules and making the right choices.
​
I hope all my readers will be inspired as they share my life with me.
​
$16.00 including tax.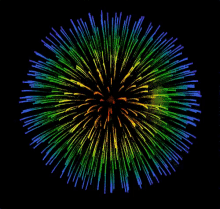 Kate MacLeod Emery was born and brought up in the City of Quincy, Massachusetts. During her childhood there were many trips to Prince Edward Island, Canada, visiting the birthplace of her father and his family. Kate's father's aunt, Lucy Maud Montgomery, author of Anne of Green Gables, became an inspiration to Kate. While listening to her many stories, sitting in that warm, cozy kitchen on the Island, Kate thought that maybe someday she would also pen her own children's book. Later, Kate graduated from Archbishop Williams High School in Braintree, Massachusetts and the Hickox Secretarial School in Boston. She also attended the Boston School of Floral Design. While bringing up six children, Kate operated her own floral business along with transporting special needs children for the Town of Hanover, Massachusetts for 45 years.
During a difficult time in Kate's life, she would tell stories about Muffy MacMouse to her grandchildren when they came to visit her. As they laughed at the crazy mouse it would make her laugh. The grand children gave her so much pleasure, that she decided to make them the characters in her book.
Kate's father was very proud of his Scottish ancestry and the MacLeod tartan, so she decided to bring Muffy into the clan by making him a Scottish mouse, sporting the MacLeod plaid kilt and tam. For many years the original manuscript was left in a desk draw until her husband, Lloyd, found it and told Kate that together they would get the book published for all children to enjoy.
After living in Hanover for 45 years, Kate is now living in the seaside town of Hull. She recently retired from her job and her books have come alive in print. Kate hopes you all enjoy reading about Muffy knowing that sometime in our lives we have walked in his shoes.
My name is Rich Daley. I'm a Boston-based artist who graduated
from the Savannah College of Art and Design with a B. F. A. in Sequential Art. I have been privileged to work with author, Kate MacLeod Emery on the Muffy MacMouse children's book series. Bringing Muffy to life helped me grow and learn more about the business aspect of the art world. It has truly been a rewarding experience for me.
Outside of drawing the Muffy MacMouse series, I have continued to work as an illustrator and graphic artist. I self publish my own comics and attend local conventions as often as possible. I am always gaining inspiration for my art through my work experiences and interactions with people. Traveling has also played a huge part in my career as an artist too. Whether I was working a sheep farm in Australia or climbing Mont Blanc in France, my sketch books were with me. To see more of my work please visit Poornitely.com.
Kate MacLeod Emery
Muffy Enterprises
195 N Truro Street
Hull, MA 02045-3036
Tel. 781-925-3231
Email:
Follow Muffy and his friends on Facebook..